Long Term Test: 2013 Toyota Sienna XLE AWD Update 2: Why I Hate Run-Flat Tires
Back in October, we discovered a roofing nail impaled in the Full Metal Autos long-term 2013 Toyota Sienna's right-rear tire.  Because the 2013 Sienna is an all wheel drive model, it is equipped with run-flat tires.  My father installed a temporary plug in the tire, but it continued to lose air, so we called the Toyota dealer to ask about having the tire patched from the inside.  Their answer:  our policy is to never do repairs on run-flat tires.  Tire Rack didn't have any OEM tires in stock for the van for delivery before mid-November (and they were $222 each, plus shipping, plus mounting and balancing) for the P235/55RF18 size that comes standard in the Sienna XLE AWD model.  You'll note that this is more than the $172 asking price for the 2008 Sienna's P225/60R17 run-flat tires.
It seems that tires and my family just do not get along well.  I don't have awful luck with tires, but I also don't know as much about them as I should (hence the need for an intervention when I almost purchased high-mileage, low-dollar all-seasons for my car).  The run-flat tires on my wife's old 2008 Sienna wore out after just 30,000 miles, then two of them had to be replaced again prematurely due to poor wheel alignment.  Each time we replaced tires on the 2008 Sienna, the bill was more than $700.  This week, the weather in Pennsylvania turned cooler, and the TPMS light on my Cadillac CTS illuminated.  Fortunately, the tires just needed to be topped off because the same number of air molecules in a tire yield a lower pressure in cold temperatures.
Anyway, slightly freaked out about whether I was risking my family's safety by attempting to repair a run-flat tire, I checked online.  Tire Rack had an excellent resource (here) that said that run-flat tires could be repaired, as long as they weren't driven with the air below 15 PSI.  Fortunately, it had never gone below 20.  (Below 15 PSI, the sidewalls are doing more than their fair share to support the vehicle's weight, and under those conditions, the sidewalls quickly degrade until the tire is destroyed.)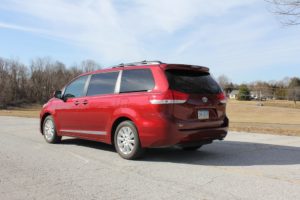 Knowing that under our circumstances, it would be safe to have the tire repaired, I just had to find a shop willing to make the repair.  I called the local Firestone store, explained the situation, and asked if they repaired run-flats.  Yes, they do, but weren't willing to repair a tire that had been plugged.  While this doesn't make sense to me – the guy on the phone said that when tires are plugged, the hole is enlarged, but that was not the case in this situation – we decided to suck it up and order a new tire.  It will be installed this week.  Final cost for the tire was $250 (you can't get Tire Rack pricing from the local Firestone store) and mounting/balancing is another $17 for a total of $267 plus tax.  Having so few miles on the van (about 13,000) it's not worth it to replace more than the single tire, and the guy at the Firestone shop agreed with me on that point.
Thinking about this situation, I brainstormed just a few of the reasons why I hate run-flat tires.
They cost more than regular tires.  The FWD Sienna XLE has 17 inch wheels and there is room for a spare tire since there's no rear driveshaft.  Its tires go for $110 each on Tire Rack.  The FWD Sienna Limited does get the larger 18 inch wheels; those tires cost $172 each at Tire Rack vs. $222 for the run-flats
You need to replace a run-flat you've driven on with no air pressure.  If you get a flat with the run-flat, sure, you can drive 50 miles with no air pressure.  You will also need a new tire if you do that.  You will also need to pray that you can find an open tire store with the rare tire in stock.  If you're out of town, you may be screwed.  If you get a regular flat tire and were fortunate enough to have a full-size spare tire, you could just put on the spare and continue – literally – a cross-country trip on the spare tire.
They add unsprung weight to your car.  This means that the weight of the heavier tires is not supported by the suspension, and instead works against the car's suspension system, to the detriment of both handling and…
Ride comfort suffers.  The stiff sidewall does not allow the tires to flex and absorb some road imperfections as normal tires would do.  The result is a harsher ride.
It's impossible to judge tire pressure without TPMS or a gauge.  If you have regular tires, when the tire is down 5-10 pounds, you can often see that without a tire gauge.  Not so with runflats; without TPMS or a tire gauge, you will have no idea how much air is in the tire.
They're difficult to mount.  Back in my younger days, I was pretty handy with a rim-clamp tire changer.  Tire changing machines stretch a tire's sidewall while spinning the wheel in order to get the tire over the rim's edge to mount and dismount a tire.  The super-tough sidewalls of a RFT mean that specialized equipment – or a ton of brute force – is required to mount/dismount a run-flat tire from the rim.  Then, it's difficult to set the bead on a RFT with a normal tire-changer because the blast of air from the tire's underside is not always enough to set the bead between the rim and tire.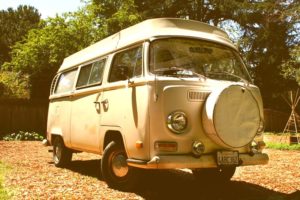 Unfortunately, there are more cars equipped with run-flat tires than ever before, mainly for fuel-saving reasons (though RFTs are heavier than regular tires, four tires with thicker sidewalls are lighter than one spare tire and steel wheel).  The Sienna with AWD has no place to store a spare tire.  Nor does an R8 or Corvette.  As rim sizes continue to increase and aspect ratios of tires continue to decrease, we will see tires continue to get more expensive, and that problem is made worse when the tires are run-flats.
It's something to think about (and for me to gripe about), but I'm really left with no choice.  I'm not mounting a spare tire externally on my wife's van (either back or front, VW Bus-style) and I'm not willing to sacrifice cargo space to haul around a spare tire (1980s Suburban style).  I'm also not interested in purchasing a minivan that is front wheel drive only, just in case.
So I'll complain, but every 30,000 to 40,000 miles, I'll be forking over $1,000 on a new set of run-flats for our van…
…if we can get them to that point with no further road hazard incidents.